Greetings in the wonderful name of our Wonderful Lord Jesus!  Our special heartfelt thanks to you for helping us in prayers. Lord is doing wonderful things in our Ministry. I am Kumar from Andhra Pradesh ,India doing ministry work from past 11 years.
I lead nearly 75 pastors in district and in nearby 2 districts. I help them financially and spiritually. Our group main aim is to reach unreached areas with word of god
Every week we are receiving lots of testimonies from around the group of pastors seeking for all kinds of advice and help and also how people converted and healing testimonies .
This year has seen an amazing increase of  Our ministry impact in the some of the villages particularly.
Truly we have a reason to be thankful for the great things God has done through a willing and obedient people who have been sacrificial and generous in giving of time, talent, and treasure
While much has been accomplished, there is still much to do.
Under the leadership of me we form as a group and meet in one place every month and prepare our plans of that month and move forward and try to achieve more converts  with our programs film ministry,tracts distribution,gospel program,open air meeting,food to poor,night prayer meetings,village prayer meetings and many other program. I have explained clearly below and also complete photos will be there for each program we do in Gallery .
As we mainly concentrate in the villages and tribal areas people there in villages work as daily labors and construction labors and cropping field's labors .they have to work and eat food and as they are poor the offerings in our churches are less .so the pastors in our group suffer with lack of minimum necessary things.
If anyone suffers in our group due to lack of some things we as group encourage each other and move forward and try to achieve more converts and with the help of our faithful friends we are able to move forward .Many of the pastors don't have enough things to give to their families and many suffer with lack of minimum things.
In my past 11 years of service through the help of our lord I have done many programs and reached many villages
Below are the some of the program and photos of program please have a look on it.
Pastors meeting every month and yearly pastor's conference:
We under the leadership of me we meet in one of the group church every month. And plan the schedule for the coming month and know the problems of each other and help each other if we have any money with us. I lead the group. We arrange the meeting in all the 2 districts where nearly 75 pastors of my group whom I lead attend every month.
We also conduct yearly pastors meeting where 300-400 pastors from different places attend this meeting and in these meeting I will invite an elder for message. This will help us grow more spiritually and help us move forward for Christ. You can find all photos in Gallery section
Complete set of all photos of each category areas of ministry are there in gallery section please have a look on photos Click here
Widows support:
The old aged people are often the neglected people of the society. Especially if they come from a converted Christian family, they face lot of problems through their unconverted (non-Christian) family members. So, sometimes the responsibility of taking care of these senior citizens is on the shoulders of the members of our ministry.
Our lord has put a burden in my heart to help old widow women who are left by their loved ones to street. We care nearly 20 old women feed them regularly with food clothing.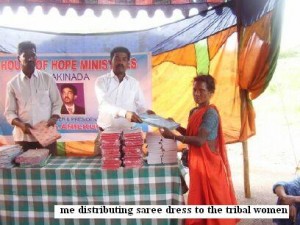 Children:
I care 15 children who are very much poor and who don't have any thing for them.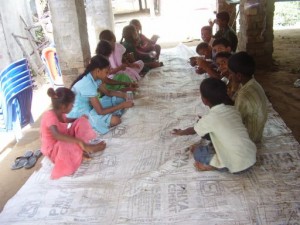 Church constructions:
In my 11 years of service I have helped nearly 40-60 pastors financially  and with man power to build their churches.
Free computer education:
Our lord has put a desire in my heart to train young Christian youth and deserved people for computer education. With the help of one of my friend we have started free computer education institute and trained nearly 1000's of youth with free education which helped them get job easily. Not only that we have taken some contract works and helped the trained youth to earn money by doing work from our institute. This made me very much happy that our lord is using me like a vessel to help the deserved people. But after 5 years due to lack of finances and after we have trained enough number of youth we had to take the institute off due to lack of maintenance amount.
 Helping the Poor and Destitute
There are a very huge number of people who live below the poverty line in India. Many are living very humble lives under many hard circumstances, even without having proper clothing, even to cover their little ones in the freeze winter cold also. It is not wonder…many live with only two pairs of clothing which are old and torn. Our village pastors, believers are also not exempted from this list, because they also live in the same villages, under the same circumstances.
To meet this need and to clothe the village believers, especially the women and children of our churches, we are collecting the used clothing from various people and we buy new clothes if we have finances, and we are distributing them to the poorest remote village folk.
Through this cloth distribution program, we are clothing many half naked, people in the name of our Lord.
Leper's ministry:
Recently few months back when we are in a gospel program we went to our group pastor kalebs area where we saw lepers suffering a lot. Our lord has revealed us through prayers to help them. We have arranged programs there and helped lepers with food,clothing,medicines and other needs and we are now helping them regularly
Bible's  distributions:
As we reach villages every month we get many requests for bibles every month. I have distributed nearly 10000 bibles, 20000 new testaments and many tracts for free in my 11 years of HIS service through help of our lord.
We are eager (looking forward) to distribute the Holy Bibles and New Testaments to the poorest people, who are unable to afford a single copy of the Bible, for their personal or family use.
The daily income of a poorest person in the rural & tribal people here is very much less. He has to meet the needs of his entire family with the smallest income (daily wage), which is not sufficient to provide the needed food even to his little children also. In this position, it is very difficult task for a poorest rural & tribal person to purchase a copy of the Bible in his own dialect.
To meet this need, we have started this Free Bible Distribution Programme, to provide the Holy Bibles to the poor believers in the remote areas. Many villagers, now, have their own Bibles in their houses (mud-huts). In some villages, the villagers gather together to hear the Bible, while one person read out aloud for all of them. The reason is, that no other person in the village do have the Bible, and also most of the villagers are illiterates and can not read or write. So, they hear the Bible while one person read it out for them, in the evenings.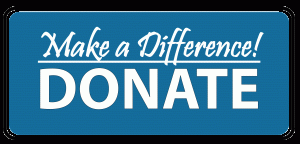 Hence, we started to  distribute the Holy Bibles to the poorest needy, free of Charge. We have many incidents when the people wept aloud when they receive the Bible from us. We also can see the true value & honor of the Bible as many villagers, dare not even to touch the Bible with dirty hands, as they treat it as the image of God.
Flood relief programs:
In my state every year in some villages are effected with floods. We have conducted several flood relief camps in many areas and helped with rice,clothes,blankets,vessels and other things.
Medical camps:
I have network of nearly 30 pastors in most tribal areas in  vizag area. In these tribal villages there are some diseases where the people suffer .medical facility for them is nearly 10 kilometers away. In the season of where the viral diseases attach the people we arrange medical camps every year in these villages and give treatment to the people for free with medicines with professional doctors.
Open air meetings,village meetings:
We conduct open air meetings for 3 days every year where nearly 1000-9000 people attend the meeting every night. We conduct the programs in villages .
Gospel program: we as group of 4 pastors move to new village every month and share word of god to the people who are unreached and distribute bibles and new testaments to new converts. And if there is good response from this village we start church in these villagers house and after we have good number of believers we plant church in this specific area.
Film Ministry:
Since film is an effective and popular method to reach the masses, a film ministry was started. An outstanding movie on the life of Jesus as well as other Christian films, are shown with great results.
These evangelistic tools were combined with social work and developmental work to move in one concerted direction. To bring the gospel of Jesus Christ in word and deed to the nation of India
Tracts Distribution

Gospel Literature plays very important role in our entire ministry. Through the Gospel Literature Ministry, we are trying to meet the needs of all people, as follows:
We have collected and also purchased some gospel tracts in Telugu language. Way of Salvation, What is True Faith, Great Physician, and Hope of Life are widely distributed in many parts of AP.
We supply the gospel literature to many of our evangelists for door-to-door evangelism, street rallies, and Bible Study groups etc. Every day, we are receiving many requests from various people in different walks of life for the gospel tracts and other Bible study materials.
God is changing the lives through our Gospel tract distribution program. The wonderful testimonies, which we are receiving every day, will reveal the importance and effect of the gospel literature in India.
VBS camps for children:
Every year in the month of july we conduct vbs camps for children in 10-15 villages where small hearts who don't know about Christ will have foundation laid in these meeting.
Monthly support to pastors
with the help of friends, and with the help of each other in our group we support pastors in our group monthly with 500 rupees ($6) .even though this amount is not even enough for current bill of each pastor church we support according to the lord provided us .Our pastors face many problems financially as many of our churches are in villages but when we meet together and share wonderful testimonies of people I feel very much happy and relaxed and all the group .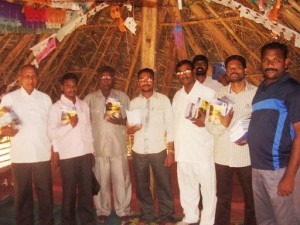 Bicycles to pastors :
As you know for a pastors time and transportation is very much important .our lord has put a desire in my heart to help my group with new bicycles. My initial efforts have been successful .i  am able to give nearly 60 bicycles for free to our group pastors. Even though the need is more as my resources are limited we are able to do it to the extent we can.
Women's ministry:
Give her of the fruit of her hands; and let her own works praise her in the gates – Proverbs 31:31.
Women are encouraged to accept their responsibility as women of God who will offer themselves as living sacrifices, acceptable and pleasing to God; be devoted to one another in love, honoring one another above themselves; serve God and their church with zeal, keeping their spiritual fervor; joyfully hope; be patient in affliction and faithful in prayer; share with God's people who are in need; and practice hospitality. The verses found in Romans 12:1, 10-13 are the foundations for these aspirations. Women are also encouraged to be committed to teaching the younger women, as outlined in Titus 2:4.
Twice every week women gather .They are the prayer warriors of our minsitry . For hours together they pray for all the prayer points handed over by the church. The purpose is to encourage spiritual growth, personal development and leadership among women; and to contribute to the general welfare of the home, church, community and world.
we are conducting women conferences and weekly fasting prayers, outreach programmes with women.
Buffaloes to old women:
One of the old women whom their children has sent her away when she is old taking all the wealth one day came to me and requested me to pray for her. Our lord has put me a desire to help them with buffalo. I have helped them with 2 buffaloes where the women and his old husband lived very much happy their own life. When I saw happiness on their faces I am in tears with joy.
Water Bore In tribal areas:
In some of the tribal and villages people walk kilometers for getting drinking water. Our lord has helped me to lay bore well in these location which is helping these villages get water without traveling for it for long distance.
Translation of books into Telugu:
One of my elder and close friend who is gifted with wonderful teachings wrote 3 books . when I read them I got a desire to help my language people to know about this book. With the help of my elder I was able to translate the 3 books in telugu language and we have distributed nearly 5000 copies for free to the believers who requested for it.
Thank you for patience reading long letter.
Complete set of photos of each category areas of ministry are there in gallery section please have a look on photos Click here